Why Reiki?

Reiki for You


People are embracing Reiki as part of their personal, ongoing self-care program. Reiki balances, energizes and harmonizes all systems of the body. It eases physical pain and assists wellness of health problems.


Reiki for Others
Researchers have found that being touched enhances the vitality of the immune and hormonal systems. Learning Reiki gives us a gift we can give to our loved ones and friends to help them create more happiness and good health in their lives.

Reiki for Animals
Just as we assist the humans in our lives, we can give the gift of Reiki to our pets for general health benefits and at times when they have special healing and training needs.

REIKI CAN:

- ACCELERATE HEALING
- PROVIDE A DEEP SENSE OF RELAXATION
- FACILITATE THE RELIEF OF PAIN
- ASSIST THE BODY IN CLEANSING TOXINS
- BALANCE THE FLOW OF SUBTLE ENERGY BY RELEASING BLOCKAGES



A Reiki session feels like warm, gentle sunshine which flows through you, surrounds you and comforts you. Reiki affects the person's body, emotions, mind, and spirit as a whole. Reiki is a simple, natural, and safe method of spiritual healing and self-improvement. Because Reiki is not a religion, it is a stress reduction and relaxation method that everyone can learn and use.

Reiki is powerful, yet wonderfully gentle and nurturing.

During a session, the client remains fully clothed.
Reiki is an effective complement to any medical or supplemental healing methods a client may be using and is of growing interest to hospitals, chiropractors, medical doctors, psychotherapists, psychologists, and hypnotherapists.

Anyone can learn to tap into an unlimited supply of life force energy to improve health and enhance the quality of life by learning Reiki or by receiving treatments from a Reiki Practitioner or Master.



My Christ Directed Principles:



In His Love and Light.


"Beloved, let us love one another, for love is from God; and everyone who loves is born of God and knows God." 1 John 4:7
"We love because He first loved us." 1 John 4:19
"You shall love The Lord your God with all your heart and with all your soul and with all your mind. And you shall love your neighbor as yourself." Jesus of Nazareth, Son of God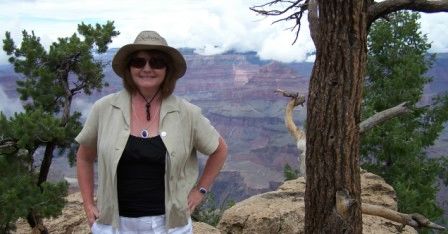 Sandy Charbonneau



Usui/Holy Fire II Karuna Reiki ®


Master Teacher

International Center for Reiki Training


Port Orchard Reiki Classes Available
(Call for dates and times or to schedule individual training.)

For Registration: 360-509-0959 or bodyandsoulcare@wavecable.com

Reiki Share Circle & Practice

All welcome. Come and Enjoy!

($10. donation)

Usui/Holy Fire II Reiki I & II Classes

Usui/Holy Fire II Reiki Advanced Reiki Training (ART) & Master Classes

Holy Fire II Karuna Reiki® Master Class


Classes are held daily with a continental breakfast, snacks, and diet sensitive lunch provided, on site. I offer a comfortable, country setting for our classroom and outside activities with weather permitting.

We have ample,easy access, free parking and we are wheelchair accessible.

Note: Preregistration is required. If you have taken any of my classes and want to attend the same class offered again, you may attend at no charge. Also, each class is a prerequisite of the next. Total fee includes registration fee. Please ask if you have any questions.

Class Tuition Registration Fee

Usui/Holy Fire II Reiki I . 1-day $150 $75
Usui/Holy Fire II Reiki I & II . 2-day $350 $150
Usui/Holy Fire II Advanced Reiki Training (ART) . 1-day $225 $125

(You must take ART if you want to take Reiki Master. Classes generally offered together as a 3-day intensive.)
Usui/Holy Fire II Reiki Master . 2-day $650 $200

Usui/Holy Fire II ART/Reiki Master . 3-day $875 $275
Holy Fire II Karuna Reiki® Master. 3-day $1025 $350

Registration Fee Policy: Class registration fees are a portion of the total fee for the class and are non-refundable, if the student cancels; but may be transferred to a future class within 1 year from initial class date. If a class is cancelled by the teacher, the registration fee is fully refundable.

LEVELS OF REIKI TRAINING EXPLAINED

All classes are a combination of lecture, group discussion,
and hands on practice.

REIKI I & II

Includes a review of the Hayashi Healing Guide and Japanese Reiki Techniques, Gassho meditation, Byosen scan­ning, Kenyoku, Koki-ho, Jacki-Kiri-Joka-ho, Gyoshi-ho, and Enkaku chiryo.

Reiki I/II are taught together during a weekend intensive course.

Experiences and Placements are given. All the information and techniques in the manual, Reiki the Healing Touch, are covered including:

--Reiki hand positions

--Complete treatment for self and others

--Reiki II symbols and how to use them

--Using Reiki for specific conditions

--How to heal unwanted habits

--Distant healing, scanning, and beaming

The class is a combination of lecture, discussion, and experience. Practice time is included for all the topics listed above; however, it is expected that you will practice once a week for several weeks after the class using your notes and class manual to complete your mastery. This additional practice is necessary to gain experience and the confidence you need to fully utilize the Reiki training. A detailed class manual is included.

USUI/HOLY FIRE II ADVANCED REIKI TRAINING (ART)

In these classes you will learn:

--The Usui Master symbol, which strengthens your Reiki energy
and increases the effectiveness of the other symbols and can be used for healing

--Reiki meditation to strengthen the mind and expand con­sciousness, and receive Experiences and Placements

--Advanced techniques to achieve goals and resolve life lessons

--Using Reiki to protect yourself and others

--The use of crystals and stones with Reiki, and

--How to make a Reiki grid to continuously send Reiki to yourself and others

--Reiki aura clearing to assist in removing negative psychic energy from yourself and others

--An exercise is taught for those planning to take the Reiki Master class

A detailed 20-page class manual is included.

Note: You must take ART if you want to take Reiki Master. Classes are generally offered together as a three-day intensive.

USUI/HOLY FIRE II REIKI MASTER

In these classes you will learn:

--Complete Reiki - Usui/Holy Fire II

--Instruction on giving all Experiences, Placements and Ignitions, including Reiki Master

--Complete Usui/Holy Fire II system used by the Center

--The healing , which heals and strengthens the effectiveness of Reiki treatments

--Symbols are taught to assist in your Reiki healing work

--Advanced Reiki Meditation that harmonizes the energy of the chakras
--Reiki Aura Clearing (Psychic Surgery)

--Values and spiritual orientation of a true Reiki Master

Powerful healing experiences often take place during this class. Students practice giving experiences, placements and ignitions to each other, so each student receives many.

A 160-page class manual is included, which gives detailed steps for giving all placements, ignitions and healing techniques for both the ART and Master sections of the class. Ethics, Values, Client forms, and ideas for creating your own Reiki Practice are a sample of the information provided.